Services
CICCE Inclusion Team (iTeam)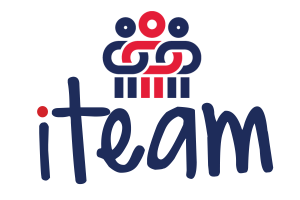 The Center for Inclusion & Cross Cultural Engagement's Inclusion Team (iTeam) are student volunteers who are dedicated to promoting diversity, multiculturalism, and social justice. This group functions as a proactive educational peer advocacy group that promotes diversity and acceptance at The University of Mississippi. The iTeam will help develop and present educational workshops to promote the awareness, acceptance, and necessity for diversity to fellow students. The Inclusion Team will serve as a training and education resource for students, faculty, and staff. The primary goal is to increase awareness of diversity-related concerns while creating a dialogue that explores the campus definition and understanding of diversity.
Submit a presentation request here.
Allies Training
Facilitated by the CICCE, Allies training is a 2.5 to 3-hour workshop that aims to 1) encourage a basic understanding of LGBTQ+ definitions, concepts, and terms relating to sexual orientation and gender identities, 2) introduce campus and state-level issues and concerns that impact individuals who identify as lesbian, gay, bi, trans, and/or questioning/queer, and 3) model how to be an effective and informed ally to those communities. This training can be modified to be suitable for students, faculty, and staff. As a result of participation, individuals should be able to:
Articulate the role of an ally and the purpose of the Allies program as it relates to LGBTQ+ advocacy and inclusivity;
Practice active bystander intervention strategies;
Identify campus resources for members of our LGBTQ+ community
Increase awareness of basic terms and information about the LGBTQ+ community knowledgeably and with sensitivity;
Learn how to report incidents of harassment and/or discrimination;
Develop strategies to reduce incidents of micro-aggressions on UM's campus, including homophobia, biphobia, transphobia, and heterosexism;
Implement commitments to help create and promote a supportive and welcoming campus environment for faculty, staff, and students, where everyone is treated with dignity and respect.
If you are interested in coordinating an Allies training session specifically for your department, program, or organization, you can do so by filling out the Diversity Education Request Form.
For further questions, please email Isaiah Wilson, Coordinator for LGBTQIA+ Programming & Initiatives, at ilwilson@olemiss.edu.
UM CONNECT Program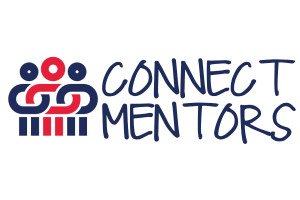 UM CONNECT matches incoming freshmen of color (Latin American, Native American, African American, Asian American, and multi-racial) and first-generation college students with an upperclassmen mentor. The program serves as a vital component to the academic and personal success of students. Through e-mail, social media contacts, monthly scheduled events, and 1:1 meetings. CONNECT Mentors provide additional support that enables you to complete your first year at the University and remain on a course toward graduation.
Are you an incoming freshman that wanted to be paired with a UM CONNECT Mentor? Applications for Fall 2021 will be posted in August.
Multicultural Resource Library
The Center for Inclusion and Cross Cultural Engagement offers an ever-expanding library of cultural resources, including films and books. Students, faculty, and staff members are welcome to contact us to view our collection and use the available resources.
Facilitation and Presentations
The Division of Diversity and Community Engagement has developed a Diversity Education Curriculum that guides the formation of training and educational initiatives to achieve the educational priority of equity and inclusion. For the University of Mississippi, inclusion is defined as authentically bringing the perspectives and contributions of all people to the table, equitably distributing power, and incorporating their needs, assets, and perspectives into the design and implementation of processes, policies, activities, and decision-making.
The Diversity Education Curriculum works to develop knowledge, skills, and attitudes conducive to:
Foster awareness of the full spectrum of diversity, inclusive of visible and invisible aspects of identity.
Apply strategies to mitigate barriers to creating inclusive environments.
Integrate equity-based practices to institutional processes, policies, and procedures.
Requests for training can be made by registered student organizations, faculty, staff, departments, academic units, or divisions at the University of Mississippi. Trainings can be facilitated by staff members or trained peer educators (iTeam). Based on the curricular approach, the following trainings are offered to our campus:
Search Committee Training 
Implicit Bias and Microaggressions Training 
Inclusive Advising and Supporting Training 
Fostering Inclusive Teams and Environments 
Inclusive Teaching Practices 
Allies Training 
Customized Training 
Submit a presentation request here.
Please allow at least 21 days advance notice for requesting a training. Use the link below to make a training request. For more information, please contact diversity@olemiss.edu or call (662)915-2933.
Co-sponsorship and Consultation
If you have an idea for a new program or service that will further support the university's mission of inclusiveness, the center welcomes the opportunity to partner with your organization or department! Please contact us to discuss your idea and how we might support your efforts. We are also available to provide members of the campus community with individual consultation on issues of diversity and inclusion.